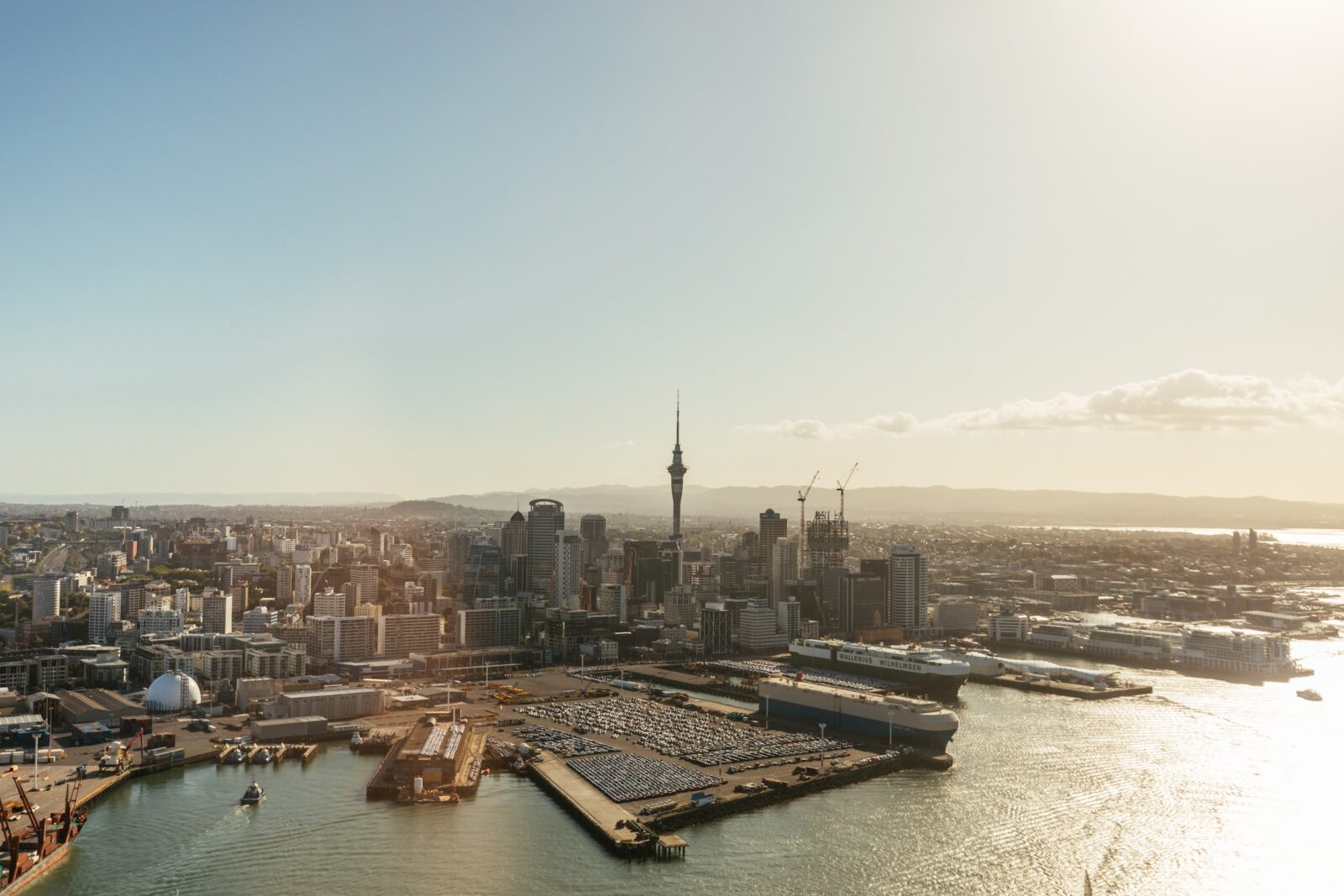 Smart Parking: How Auckland modernised its approach to parking management
Smart parking is a relatively young technology, but we can already see its impact across the globe. In New Zealand, Auckland has embraced its digital future.
New Zealand boasts a thriving start-up culture and it's fast becoming a global technology hub. Auckland, the country's largest city, is a leading force for change. With population density rising, managing traffic congestion and access are key challenges for the city, leading Auckland Transport to adopt a digital-first approach to parking.
We got the chance to catch up with the team at Auckland Transport and chat to them about how Orikan's smart parking technology has benefited their community.
Auckland Transport is responsible for managing the transport needs of New Zealand's largest city, tasked with ensuring more than 2 million people get where they need to each day. At Auckland Transport, we are responsible for managing roads, special vehicle lanes, foot and bike paths, parking, and public transport services for buses, trains and ferries.
For more than a decade, we have focused on modernising our operations by integrating new technologies into legacy systems to provide a better service to the people we serve.
Beginning in 2004, we engaged Orikan to help bring this vision to life by bringing PinForce to Auckland. In 2014, we partnered with Orikan once more to work on digitised parking payments and e-Permits, and we subsequently launched AT Park, our parking app, in 2017. AT Park allows road users to find parking spots, navigate to them and manage their parking needs via their mobile phones. Orikan is Auckland Transport's first parking technology partner and we've collaborated on systems for managing parking permits and payments as well as for supporting enforcement services.
We've seen lots of improvements across parking operations in Auckland since launch, including improvements to compliance and customer experience. We have a real focus on parking equity, which means ensuring every member of the community has objective access to these services. AT Park has played a big role in enhancing parking equity in Auckland.
AT Park allows us to provide a service that better fits the needs of our customers as well. With people using cash less and less, having the option of digital payments makes paying for a spot much easier for motorists. Another positive impact AT Park has made is in reducing the cost of maintaining our parking systems. It's rare now, but historically vandalism of payment systems in the street has impacted our bottom line. Moving to a digital payment system greatly reduced this challenge for us.
What's more, AT Park was the perfect solution to have in place during the pandemic, as it meant we already had a hands-free, COVID-safe process in place that limited the spread of infection for Auckland Transport.
Aucklanders have really embraced the new parking payment system and continue to respond positively to it. We have more than 50,000 users monthly and more than 90% of them report they are satisfied with the service Auckland Transport is providing—which is also why our app maintains a 4.8 out of 5 rating on the App Store.
AT Park offers the flexibility that the community prefers. It allows them to find a spot to park more easily and to pay only for the time they actually use.
AT Park plays a central role in our larger plan for Auckland to become a smart city, because we've identified new technologies as a key avenue for development that can enhance customer experience. The technology from Orikan that underpins AT Park will allow us to deliver on our vision of truly individualised communication with customers and provide tailored information to people one-on-one. This level of individualisation allows motorists to receive information where they need it and when they need it, without overwhelming them with excessive and unnecessary information.
Having this power to build an alternative communication channel, beyond community notices and social media, means we can communicate directly with road users about things like closed roads, events or critical incidents, all of which plays a big part in making Auckland one of the world's most liveable cities.
When we initially set out to build and implement AT Park, we engaged with a wide range of possible technology partners in ANZ. We completed a very extensive search of what products and services existed in the region and identified Orikan as a leader in the space.
Their high-quality PayStay product was being used extensively in Australia—strong evidence which assured us that their technology stack would help us achieve our ambition. Additionally, the success achieved in our previous partnerships with Orikan, like the rollout of PinForce, gave us confidence that their expertise was right for AT Park.
So, in summary, we knew Orikan was the right partner for us because they already held industry-leading technology and we trusted their work thanks to our existing and successful collaborations. We knew they had the skills to work with us to meet the specific requirements of Auckland Transport. The team at Orikan is there to help us as we continue to innovate our product, too. It just works.